Superhero Science School Holidays – April 20!9
SUPERHERO SCIENCE SCHOOL HOLIDAYS – APRIL 20!9
This year, our Easter School Holidays will be filled with MARVEL-ous superhero fun! We are bringing together some of your favourite superheroes to talk about the science behind superpowers and put your children's skills to the test.
We are bringing back our popular Science Camps, superhero style, as well as special guest visits and a FANTASTIC challenge for you and your kids.
Kicking off our school holiday program will be a special all ages SciFri Cinema screening of the classic family favourite, The Incredibles, in our digitally advanced planetarium.
WHAT YOU CAN EXPECT
Superhero Selfies – Come take a picture with your favourite Superhero. We will have a range of Superheroes gracing our hallways with heaps of opportunities to grab a selfie with your super HERO. (selected dates)
Superhero Science Show – It takes a lot of energy to be a superhero! (weekdays)
Superhero Challenge Passport – Take part in the superhero challenge to see just how incredible the human body really is! The ultimate test of mind and strength. (every day)
SUPER Sticky Wall – Run, jump and stick to our giant Velcro wall. See if you can hang like Spiderman! (Mon 15th-Thurs 18th only, 10am-2pm)
Superhero Face painting (selected weekend dates only)
Superhero Science Camps -Enjoy action-packed days full of science, technology, engineering and math activities! (Mon 15th – Thurs 18th April only, for ages 6-12)
Superhero Film Makers workshops – Create your own superhero short film using stop motion technology! (Tues 23rd – Fri 26th April only, for ages 8-14, pay on day)
And MUCH MUCH more in store for you and your family when you arrive…
Superhero Science Camps!
Who are these for?
Children aged 6-12 who have a love for learning, exploring and science (oh and superheroes!)
What's included?
An action-packed day full of science, technology, engineering and math activities
A live Superhero Science show
Time to explore the exhibits
Lunch pack provided (sandwich + pop top juice or water + piece of fruit; BYO morning tea)
Fully supervised meal breaks
Finer Camp Details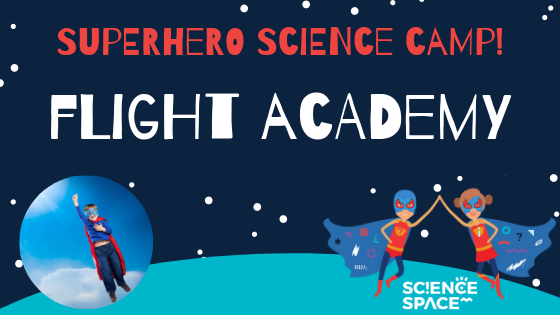 DAY 1 =  Flight Academy (Monday 15 April)
Avengers assemble! Invent a flying machine to test in a vertical wind tunnel, design the ultimate Avengers plane, and launch your own superhero rockets outside. The day will finish with a liquid nitrogen rocket launch!
---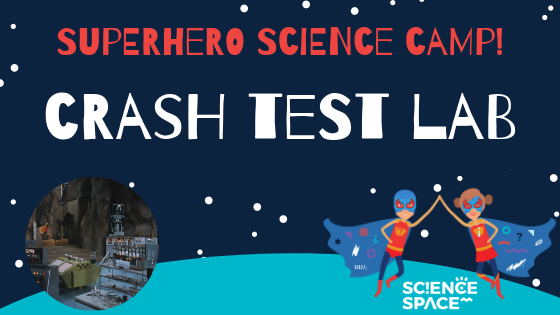 DAY 2 =  Crash Test Lab (Tuesday 16 April)
Calling all Star-Lords! Are you the best inventor in the galaxy? Enter the Guardian's invention lab to learn about life hacks and design prototypes. Smash and crash your way through a series of engineering problems.
---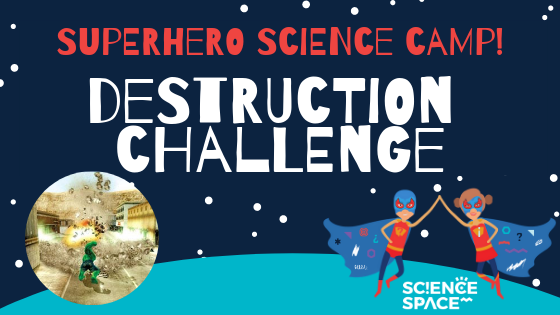 DAY 3 = Destruction Challenge (Wednesday 17 April)
Hulk smash! Design and build the ultimate superhero hideout fit for The Hulk! Can it withstand and survive an earthquake or even a tornado! Enjoy a full day of action-packed extreme engineering challenges.
---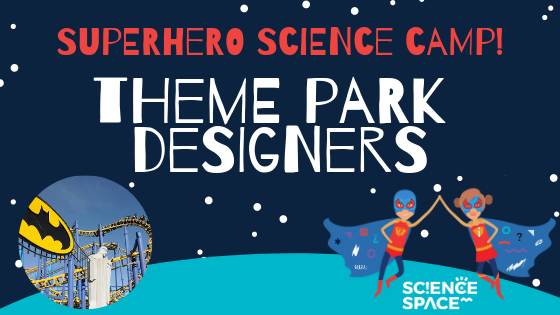 DAY 4 = Theme Park Designers (Thursday 18 April)
Design, map out and construct the ultimate superhero theme park! Learn the incredible science behind your favourite thrill rides and construct your own rollercoaster!
---
PRICING:
Standard price is just $89 +BF /per day
---
IMPORTANT INFORMATION
Science Camps
Only 24 places are available for each Science Camp. Online bookings are essential as spaces are limited.
Science Camp days run from 9am-3pm. Drop off and pick up at Science Space reception.
BYO morning tea, hat, sunscreen (lunch pack is provided)
Please let staff know of any dietary requirements and special needs we need to be aware of well in advance of the day.
Holiday Activities
General Science Space holiday activities and shows are subject to change on a daily basis so be sure to call or email when planning you visit in advance.
In peak busy times such as school holidays, planetarium and science shows can book out. Please arrive early to avoid disappointment. Show tickets are issued on a first come, first served basis.